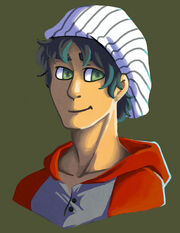 Blog: the-finalshot
Age: 18
Gender: Male
Status: Alive
A basketball player, who fell out of a window and broke his wrist.
-
he fell out the window and broke his wrist and dree had to snap it back like what more do u want
he kinda saved her life or something like that idk then she started staying in his airport camp with him and Parker tagged along
-
Ad blocker interference detected!
Wikia is a free-to-use site that makes money from advertising. We have a modified experience for viewers using ad blockers

Wikia is not accessible if you've made further modifications. Remove the custom ad blocker rule(s) and the page will load as expected.