A camp solely made up of three little assholes (thus far).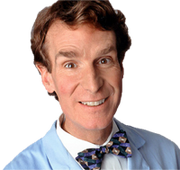 Patrons:
Mia, Bill Nye, and Barney the Dinosaur are the only members of the camp. Bill has survived only based off of raw instinct, and anger pushing him on. His weapon of choice is an old baseball bat, and so far it's been highly effective. They reside in an abandoned convenience store, in the attic above, making sure to keep an eye out for any oncoming hoardes. They are currently searching for others to either join them or to join up with, but the survivors they have found so far have already teamed up, leaving them to roam the wasteland forever alone.
Survival stories:
Is a girl
The science guy
The dinosaur
Ad blocker interference detected!
Wikia is a free-to-use site that makes money from advertising. We have a modified experience for viewers using ad blockers

Wikia is not accessible if you've made further modifications. Remove the custom ad blocker rule(s) and the page will load as expected.